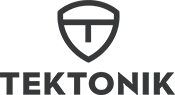 TEKTONIK
DESIGN / APPS / SOCIAL
Designers, Coders  & Copywriters
Tektonik is a multi-disciplinary design, coding & copywrighting studio producing online digital works with passion since 1998.
CAREER
Would you Like to Join our Team?
Our team works online, in virtual collaboration spaces. If that suits your way of life and you feel that this level of freedom fosters creativity, contact us.
---
Profile
We deliver bold creative experiences.
We seek for simplicity and powerful solutions, streamlining processes and ideas into their purest form. Combining our expertise in user experience and interfaces, we design and code with your users in mind to insure a high-end production. We give life to websites and applications. We do it through a minimalist approach aimed towards the most enjoyable user experience.
We are currently available for selected projects and collaborations.
---
Here's what we do so you don't have to.
Strategy
Social Media Strategy
Email Marketing Strategy
Concept Development
Facebook & Adwords Placement
Branding & Identity
Design & Coding
Web Design + Coding
App Design + Coding
Mass Mailing
(MailChimp, Campaign Monitor, others)
Infographics
Search Engine Optimization
Photography
Illustration
---
Clients
We're thankful to have the trust of these cherished clients.
---
Get in touch
Contact us and get results.
General Inquiries
1178 Square Philips Suite 250
Montreal, QC H3B 3C8
Canada
info@tektonik.com
514.995.2847